Our yeast makes a difference in taste
We are Dahro and Kharboutli company LCC for Industry and Trade.
One brand, different packages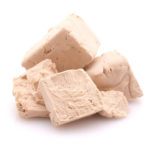 Please Feel Free to Call Us
We are looking forward to working with you.
A leading pro-democracy organization called on residents to take to the streets again this weekend, in the wake of clashes that have put the government on the defensive.